How to set up an email on Windows 10?
If you want to add your email account to the Mail app on Windows 10, click on the gear icon (1) from the menu located at the bottom then click on the "Manage Accounts" (2).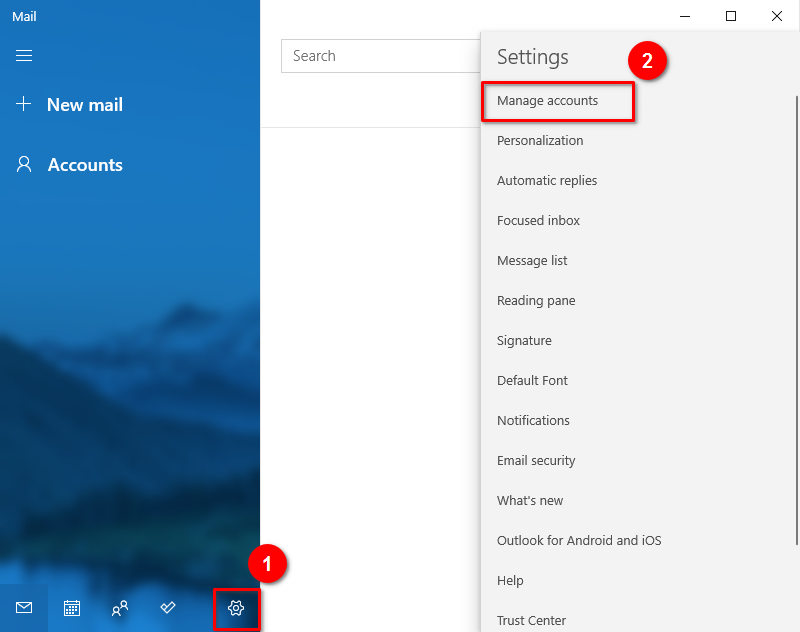 Click on the "Add Account" option (1).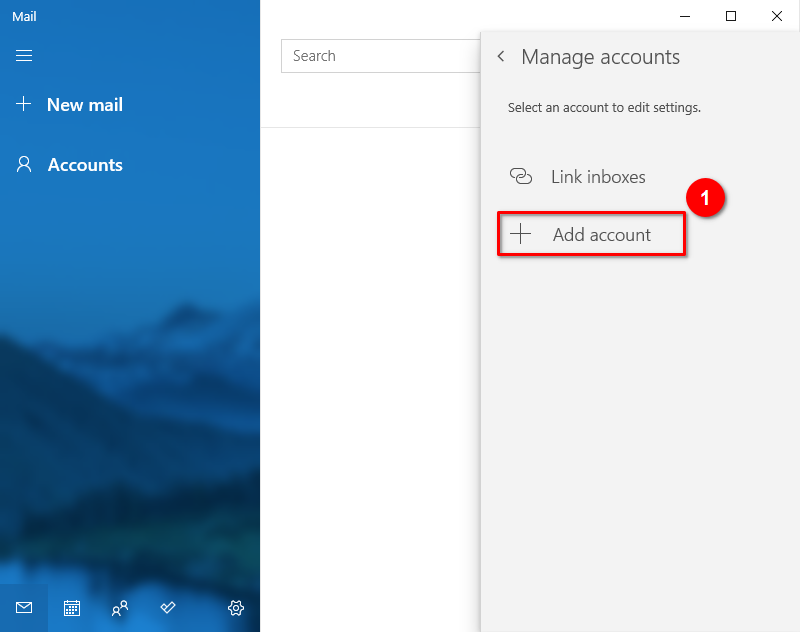 Choose the "Advanced setup" (1).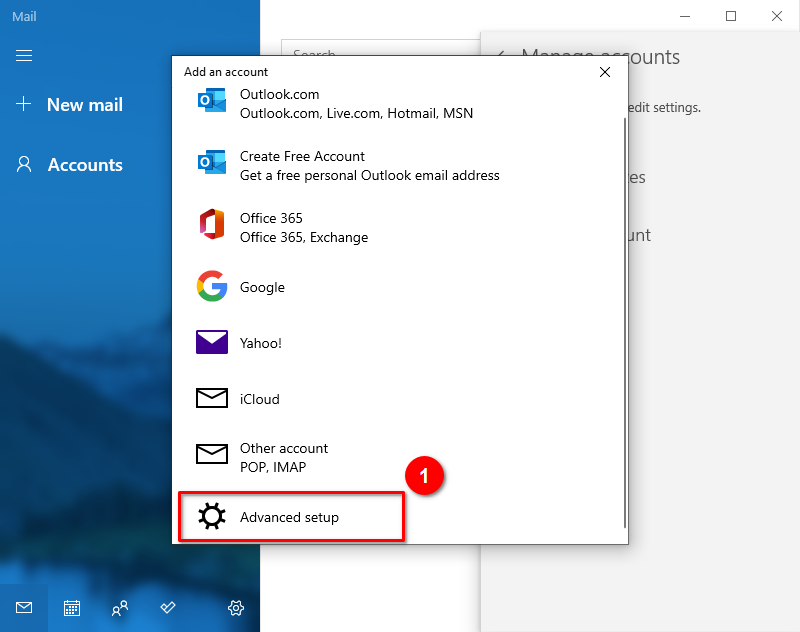 Choose the "Internet email" (1).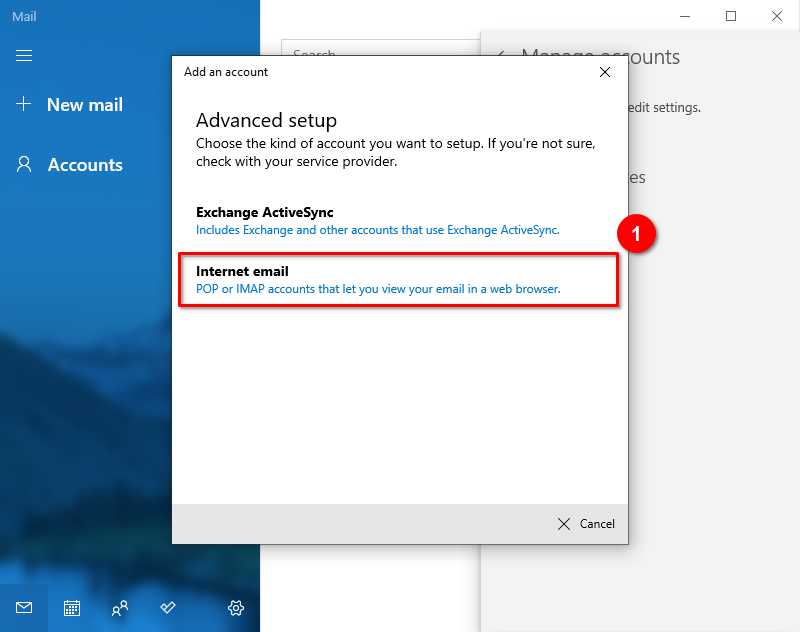 Enter "Email address" (1), "User name" (2), "Password" (3), and "Account name" (4). If you don't know what parameters should be used, please follow the instructions here.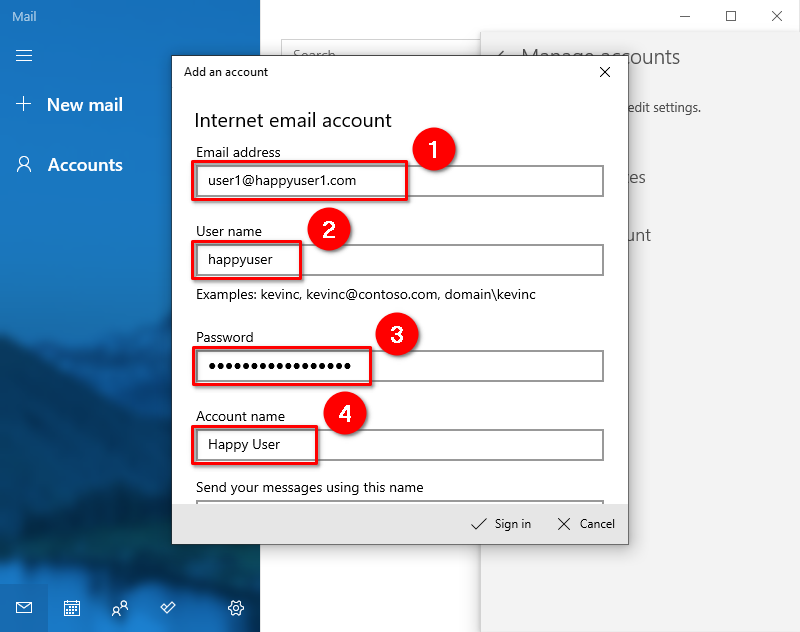 Scroll down the form and add a name on "Send your message using this name" (1), the server name for "Incoming email server" (2), select POP or IMAP on "Account type" (3). You can read more about the differences between POP and IMAP in this article. Enter a server name for "Outgoing email server" (4).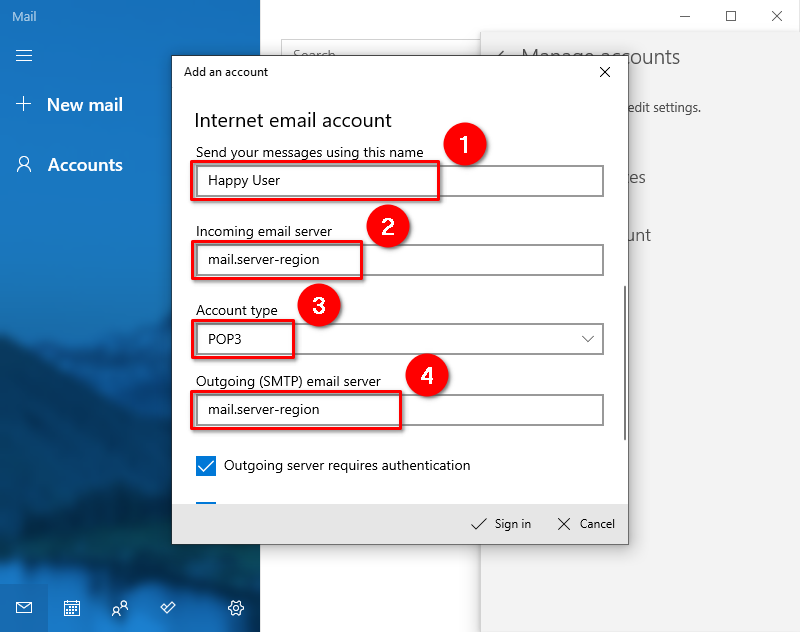 Mark all checkboxes (1) and click on the "Sign in" button (2) and your email will be added.